Principal's Message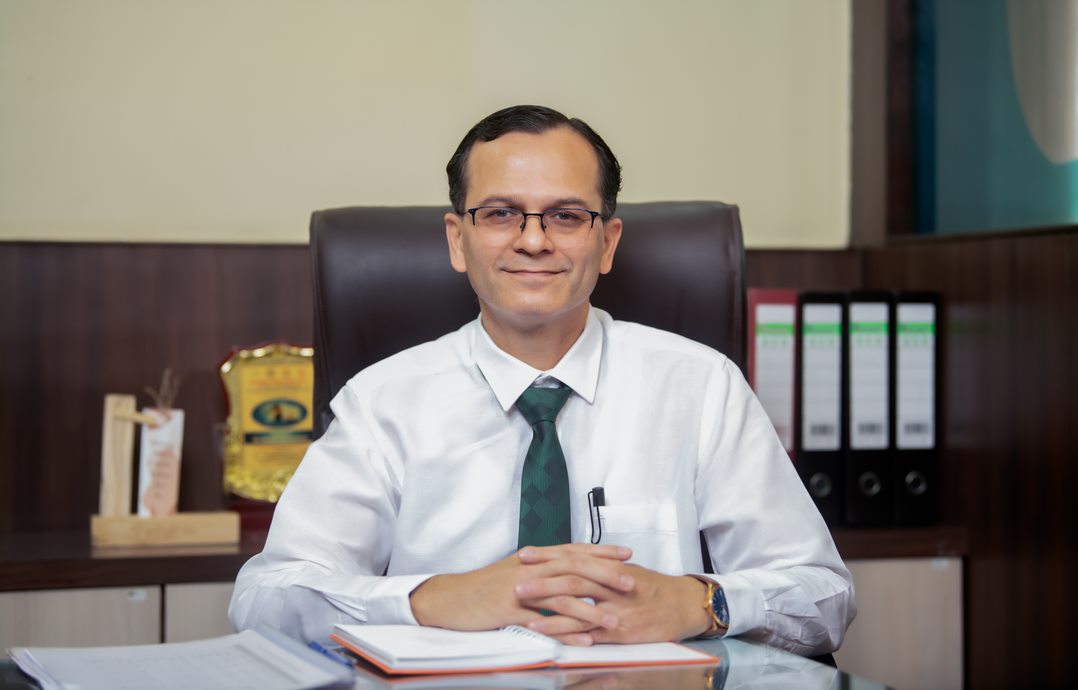 It gives me immense pleasure in welcoming you to the virtual tour of our medical college.
Bharati Vidyapeeth (Deemed to be University) Medical College, Pune is the culmination of vision of our founder Hon'ble Dr. Patangrao Kadam. The medical college was established in 1989. The college is a constituent unit of Bharati Vidyapeeth (Deemed to be University), a unique multidisciplinary university with 'A+' Grade accreditation by NAAC.
Our medical college is one of the premier institutes imparting quality medical education at under graduate and post graduate level in the country. The college runs the MBBS course and is permitted to admit 150 students per year. The intake capacity for various post graduate broad specialty courses is 151 at present. The intake capacity for super specialty courses is 20. All our courses are recognized by the Medical Council of India. The students of our college are eligible to appear for USMLE and PLAB examination. Our college is on the directory of WHO and IMED. It is also recognized by the General Medical Council of UK.
We take pride in our infrastructural facilities, teaching faculty, student and staff support systems and excellent teaching and learning environment, for all round development of our students.
In the rapidly changing medical education scenario and health care delivery systems, along with the growth and development in information and communication technology, medical education has become more dynamic than ever before. In this dynamic environment our endeavour is to make our students competent, confident, self-reliant, lifelong learners ready for change. Our focus is on student centric learning. We follow the adult learning principals in imparting knowledge to our students the focus is on higher levels of learning, comprehension, analysis and application of knowledge. Our emphasis is on developing the right attitude and approach towards patient. Specific focus is on creating competent primary care physicians at MBBS level.
We have excellent, experienced and dedicated faculty who are all trained in advanced level of teaching technologies. We have the state of art, tertiary care, multispecialty teaching hospital with all the modern diagnostic and therapeutic facilities. The hospital and laboratories are NABH and NABL accredited. The college has spacious, well equipped laboratories, smart lecture halls etc. We provide excellent library facilities with reference books, national and international journals, advanced digital library facilities etc.
Research is an integral part of our training. We have a Central research and Publication Unit that guides faculty and students in research, generation of funds, publication in reputed journals etc. We have been able to generate a grant of more than Rs. 5 cores so far. In fact, Bharati Hospital and Research Centre, Pune was among the first in the country to administer the trial dose of Covishield (Covid- 19 Vaccine developed by Oxford University) as part of the nationwide trials. Faculty from our college are invited nationally and internationally for many conferences and workshops.
The students are also encouraged to participate in various co-curricular and extracurricular activities to showcase their talents.
Our alumni who are our real ambassadors, are doing great in India and across the world. The success stories of our alumni encourage us to work more and are our biggest reward.
With best wishes
Dr. M.D. Karmarkar
MD (Forensic Medicine & Toxicology),
Principal & Professor,
Dean Faculty of Medical Sciences, BVDU

E-mails :- This email address is being protected from spambots. You need JavaScript enabled to view it. / This email address is being protected from spambots. You need JavaScript enabled to view it.