Out Patient Department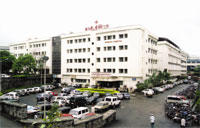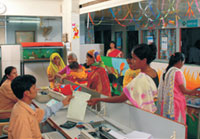 The OPD of Bharati Hospital was established in 1994 as a teaching hospital attached to Bharati Vidyapeeth University Medical College. It is an undergraduate as well as postgraduate teaching hospital of 950 beds with built up area of 4.5 lacs sq.ft. It is a 5 storey "C" shaped building. The reception OPD and billing section occupies an area of 4000 sq.ft.
Apart from the normal OPDs such as Medicine , Surgery , Orthopaedics , Gynaecology, Paediatrics etc. superspeciality OPDs like Neurology , Cardiology , Nephrology , Rheumatology , Gastroenterology etc are also run. A strong force of 250 + residents for round the clock services (OPD / IPD and emergency) are available in the hospital.